First, goto www.Hostek.com . The 5th choice for hosting on the page is ASP.NET Hosting.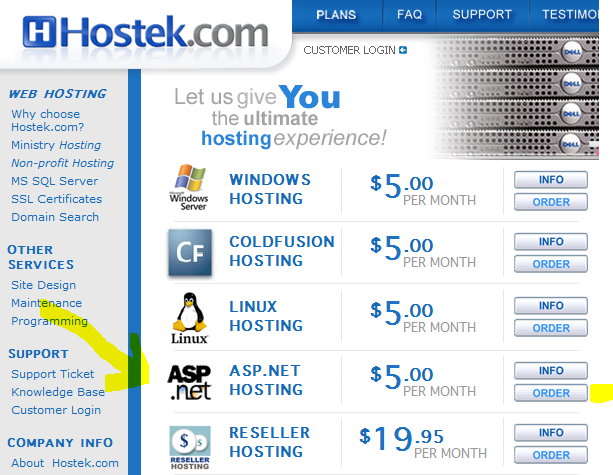 Click on the ORDER button next to ASP.NET. On the next page click the ORDER button for BASIC hosting.
Fill out the form as shown above and choose your payment method. Click Continue and fill out the form on the next page. Choose any password and record it. Next enter your payment info. Once you've completed the sign up process, Hostek will email you your hosting account setup information including FTP credentials allowing you to get started with your website right away.